Stop the stigma.
Start the conversation.
Mental health conditions are common – they are real and they need care. As with any other serious health situation, you are not alone: Talking about it is the first step to taking back your health – and your life.
Are you concerned about:
Feeling overwhelmed
Anxiety
Depression
Thoughts of self-harm or suicide
Drug or alcohol dependence
Eating disorders
Postpartum depression
Abuse
Trauma/PTSD
Sleep issues
Obsession/Compulsion
Know the Signs
How do you know if you are experiencing more than just a bad day, a phase or a long night out?
Use this free mental health screening tool from Mental Health America; online screening is a fast and simple way to tell if what you're feeling is a symptom of a mental health disorder. After completing the screening, you'll have access to information and national resources that can help you understand mental health.
Mental health conditions are treatable. Remember that recovery for you – or someone you love – is possible.
We're committed to ensuring the physical health and mental well-being of all our community members, ensuring behavioral health services are available for our patients that can address both crisis and non-crisis situations.
Crisis Situations
If you, or someone you know, is experiencing a mental health crisis, please immediately reach out to Cascade Community Healthcare's Mental Health Mobile Crisis Services. These services are:
Available 24 hours a day, 7 days a week

Free with no cost to patients

Offered to individuals of any age who may be experiencing an emotional crisis
Crisis responders will work with you to create and implement an appropriate, individualized plan that will provide support and stabilization.

To easily access crisis responders through this free service, you can:
For more information about this crisis management service, visit crisistextline.org. And please remember, life threatening emergencies, call 9-1-1 or go to the nearest hospital emergency room.
Non-Crisis Situations
Arbor Health's behavioral health services for non-crisis situations are available on an outpatient basis at the Randle, Morton, and Mossyrock clinics. Through these services, we can help diagnose and treat a variety of mental health conditions in both children and adults, including:
Anxiety
Depression
Family Issues
Grief
Mental Illness
Substance Abuse
About Our Behavioral Health Specialist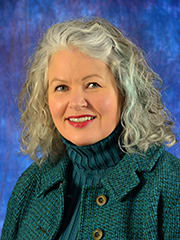 Carolyn Price, LICSW, is Arbor Health's Behavioral Health Specialist, working with our medical providers to help community members with their mental, physical and social health. She can be reached for appointment for an in-clinic appointment, or virtual appointment, by calling: