At Arbor Health, we are committed to the health and well-being of all our community members. If you are experiencing a mental health crisis the following resources are available to help you 24 hours a day, 7 days per week at no cost to you.
Cascade Mental Health offers Mobile Crisis services 24 hrs a day, 7 days a week at no cost. Crisis services are available to assist any individual of all age groups who are experiencing an emotional crisis. Crisis responders will work with you to create and implement an appropriate and individualized plan to provide support and stabilization. You can access this service by calling 1-800-803-8833.
To reach a crisis counselor by texting, please text HOME to 741-741 to reach a crisis counselor. You can learn more about these services at crisistextline.org.
For life threatening emergencies, call 9-1-1 or go to the nearest hospital emergency room.
Non-Crisis situations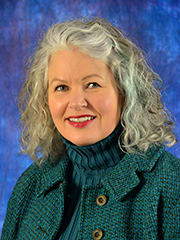 Carolyn Price, LICSW, is Arbor Health's Behavioral Health Specialist. She works out of our clinics in Randle, Morton and Mossyrock. She assists our medical providers in helping our community members with their mental, physical and social health.
She can be reached for appointment for an in-clinic appointment or virtual appointment by calling: