In life, we all have our ups and downs. Sometimes, things can be going great. Then other times, we might feel stressed, depressed, anxious or may be having a difficult time controlling our emotions. The thing is, this is nothing to be ashamed of and if you, or someone close to you, is struggling, turn to the Behavioral Health services at Arbor Health for help.
We're committed to ensuring the physical health and mental well-being of all our community members, ensuring behavioral health services are available for our patients that can address both crisis and non-crisis situations.
Crisis Situations
If you, or someone you know, is experiencing a mental health crisis, please immediately reach out to Cascade Community Healthcare's Mental Health Mobile Crisis Services. These services are:
Available 24 hours a day, 7 days a week

Free with no cost to patients

Offered to individuals of any age who may be experiencing an emotional crisis
Crisis responders will work with you to create and implement an appropriate, individualized plan that will provide support and stabilization.

To easily access crisis responders through this free service, you can:
For more information about this crisis management service, visit crisistextline.org. And please remember, life threatening emergencies, call 9-1-1 or go to the nearest hospital emergency room.
Non-Crisis Situations
Arbor Health's behavioral health services for non-crisis situations are available on an outpatient basis at the Randle, Morton, and Mossyrock clinics. Through these services, we can help diagnose and treat a variety of mental health conditions in both children and adults, including:
Anxiety
Depression
Family Issues
Grief
Mental Illness
Substance Abuse
About Our Behavioral Health Team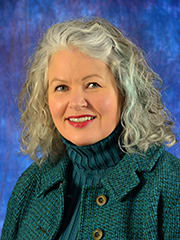 Carolyn Price, LICSW, is Arbor Health's Behavioral Health Specialist, working with our medical providers to help community members with their mental, physical and social health. She can be reached for appointment for an in-clinic appointment, or virtual appointment, by calling: