NEW VISUAL AID: COVID-19 SYMPTOM DECISION TREE

The Department of Health has recently created a Symptom Decision Tree for Non-Health Care Settings and the Public. This guide was created to address situations where someone has COVID-19 symptoms or is a close contact to a COVID-19 case.
The visual infographic is a great reference for the general public, but should not be used for school and healthcare settings.
Should you be screened for COVID-19?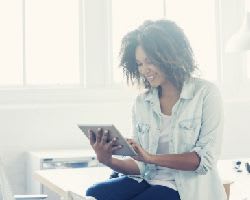 Nov. 16, 2021—If you have COVID-19 symptoms, you should get tested for the coronavirus, right? We all know the answer to that question is yes. But sometimes you might need to get tested even if you feel fine. Now an online tool from the National Institutes of Health helps you decide when you should consider doing that.
That tool is called the When to Test Calculator for Individuals, and it's meant to help slow the spread of the coronavirus by helping people make testing decisions based on their chances of having and spreading COVID-19.
You might use the decision tool to see if you are at higher risk of having COVID-19 (and in need of testing) based on such things as your location, vaccine status, mask usage and recent activities. You could also use the tool to know if you should get tested before you travel.
How to use the tool
You just need to answer a few questions at the testing tool website. For example, the tool will ask you about:
Your state and county location. The tool uses this data to determine the predicted percentage of people who have COVID-19 in your area.
Whether you are fully vaccinated.
If you mask up when indoors around people you don't live with.
Whether you've had a recent COVID-19 test.
How many people outside your household you have contact with.
Whether you have recently attended a social gathering or plan to do so soon.
The tool uses your answers to let you know if you should be tested based on your results.
What if the calculator recommends you get tested?
In that case, you may want to consider getting tested before coming into close contact with people from outside your household. To get a COVID-19 test, you can:
Go to a community testing site.
Ask your doctor or your local health department where to get a test.
Buy a COVID-19 test in pharmacies or other stores, including online.
If you test positive for COVID-19, follow your doctor's advice about how to isolate from others.
Get more COVID-19 updates
Check out our Coronavirus health topic center.
Non-emergency COVID-19 tests
Arbor Health medical providers extend the advice that only patients in emergency situations should seek treatment at the emergency rooms. All non-emergency COVID-19 tests are conducted at the primary care clinics.
If seeking a COVID-19 test, please call the clinics at:
Booster Vaccines information
Arbor Health clinics are currently administering booster vaccines, in addition to the initial doses. Both require a nurse appointment.
Recommended for those who have received J&J:
Those 18 and over should get a booster at least two months after 1st dose.
This can be any of the three COVID-19 vaccine brands.
Recommended for those who have received Moderna:
The booster dose following a mRNA vaccine primary series is recommended only for people who are:
65 and older
18 and older, living in long-term care settings
50-64 with underlying medical conditions or at increased risk of social inequities
18-49 who are of high risk for severe COVID-19 with underlying medical conditions or at increased risk of social inequities
People 18-64 who are at increased risk for COVID-19 exposure and transmission because of where they live or work
Note: Those who are immunocompromised (such as cancer patients or those with organ transplants) require a different dosage than the standard booster shot. We recommend those patients call their primary care provider for an appointment.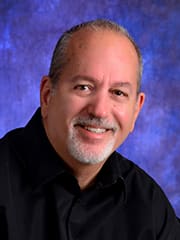 Arbor Health Chief Medical Officer Kevin McCurry, M.D., hosted a virtual town hall meeting on Monday, October 18 at 6 p.m. This event was held scheduled to help provide our community members with the information they needed to make informed vaccine decisions.
Virtual Vax Facts Town Hall Meeting
How to request COVID-19 vaccinations
Boosters-dose vaccines are now available to immunocompromised patients who previously received Pfizer and Moderna vaccines. (Booster vaccines have to be the same variety as initially received. Products cannot be mixed.) Johnson and Johnson single-dose vaccines, which were not administered in the United States for more than two months after the Pfizer and Moderna, have not yet been approved for booster doses by the CDC. Arbor Health has access to Moderna vaccines.
We are administering the vaccines through our primary care clinics. Our preferred method of communication to set up your vaccine appointment is by email. If possible, email us your name, age, address and telephone number to CovidVaccine@MyArborHealth.org
If you are unable to email, call your primary care provider with the same information.
Arbor Health Clinics:
Chief of Medical Staff holds holds town hall meeting with Arbor Health staff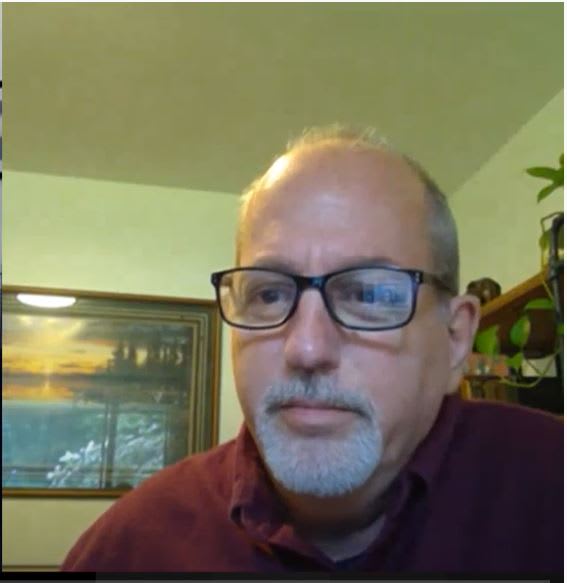 Kevin McCurry, M.D. spoke with the staff on May 28, 2021 on the COVID-19 vaccination issues. While recorded for staff purposes, we invite the public to view the recording.
ED Director discusses the COVID-19 vaccination issues
Dr. Jeff Ford, director of the Arbor Health, Morton Hospital Emergency Department, held an online meeting with Arbor Health staff to discuss the option of getting the COVID-19 vaccination. He shared some very good information, especially noteworthy is his description on how and why the vaccination was created in such a short time. This discussion includes good information for us all. If you have concerns on whether you should take the vaccination or not, we encourage you to watch this video as well as the video released last week by Dr. Kevin McCurry, also from Arbor Health.
Dr. McCurry discusses COVID-19 vaccine
Arbor Health Chief Medical Office Kevin McCurry, M.D., held a virtual meeting with the Arbor Health staff on Wednesday, December 30th to discuss COVID-19 vaccination. A lot of good information was shared. We encourage the public to view the video as well.
COVID-19 Testing
There are currently two types of COVID-19 diagnostic tests:
Rapid Antigen: This is a quick, on-the-spot test. Results are achieved in 15-20 minutes but have lower accuracy rates than PCR Molecular Test. This test performs best when the person is having symptoms and is tested in the early stages of infection. It can identify people who are most likely to infect others. It is not appropriate for those who have no symptoms.
PCR Molecular: This test detects the virus' genetic material and is highly accurate. However, it takes up to 72 for us to receive the results. This test is appropriate for use in all stages of the virus, even when symptoms are not present.
What this means to you:
All of the Arbor Health clinics administer COVID-19 tests. If you would like to be tested, call one of the clinics:
Randle Clinic, 360-497-3333
Morton Clinic, 360-496-5145
Mossyrock Clinic, 360-983-8990
If you DO NOT currently have symptoms or have not had a known exposure (see below for "exposure" definition), we will administer the PCR Molecular test. Plan on receiving the results in three to five days. You will receive a $60 charge from Arbor Health for administering the test and you will receive a $180 charge from NW Labs for their services.
If you DO have symptoms or have had a known exposure, (see below for "exposure" definition), we will take two nasal swabs.

The first swab will be used for the Rapid Antigen test. If it proves positive for COVID-19, we will notify you of the results and dispose of the second swab. (Charge is $60.)
If the first Rapid Antigen test returns negative for COVID-19, the second swab will be sent to the NW Labs for the PCR Molecular test (Charge is $180) and we will notify you of the results.
Exposure Definition:
• Being in the presence of someone who has confirmed COVID-19 for 15 or more minutes—or less than six feet apart—without facial masks.
Patient and visitors restrictions
The health and safety of Arbor Health patients and staff is our primary concern. We are working diligently to provide protection to those in our facilities from COVID-19 exposure as well as prepare for future patients' needs.
In an effort to protect our patients and staff from unnecessary exposure, we have implemented the following restrictions.
All patients, visitors and staff are required to wear protective face masks. Patients who are unable to wear masks for medical reasons should call ahead to make other arrangements.
Regardless of location, access to all of our facilities is limited to persons over the age of 16 unless they are seeking treatment.
Acute Care patients are limited to one visitor per day. (Exceptions are made for patients under 18-years old.)
Visiting hours are reduced to 10 a.m.-5 p.m.
All patients and visitors will be screened for virus symptoms on entering the building.
Patients that meet the criteria in the screening may be denied elective services.
The cafeteria is closed to the public until further notice.
Local doctor encourages community to seek medical care
Dr. Kevin McCurry, Emergency Department Physician and Chief Medical Officer, talks to our community about the importance of seeking medical care when needed.
Surgeon/ER doctor talks about COVID-19
Dr. Tom Anderson of Arbor Health, Morton Hospital has some important information to share about COVID-19, including what to do if you think you have the virus.
Arbor Health takes patient privacy seriously
We recently had a situation arise that made it appear as if an Arbor Health staff member had revealed a patient's personal health information (PHI). If true, this would have been a HIPAA violation. This is a good opportunity for us to remind our community that we take our patients' privacy extremely seriously. We go to great lengths and expense to ensure patient information is kept private. However, if you ever suspect there has been a privacy violation at any Arbor Health facility, we encourage you to contact us. You are welcome to leave a message on our website, call our compliance officer at 360-496-3526, stop by the hospital and speak with her or speak with the clinic manager who will provide the information to the compliance officer. It is our vow to you that we take your privacy seriously.
Local doctor advises on how to avoid catching and spreading Coronavirus.
Free self-symptom check available online
The Atlanta, GA-based Emory University launched a free self-triage tool for patients concerned about COVID-19, C19check.com. The tool utilizes the latest Center for Disease Control (CDC) data and the Emory-validated algorithm to help the public understand their symptoms and provide educational information about how to seek care. The online tool allows people everywhere to assess how likely it is that they have contracted the novel coronavirus.
The site, of course, is for educational purposes and not a replacement for a healthcare provider evaluation. Arbor Health, Morton Hospital advises our community members to call your primary care provider if they are concerned about symptoms as seen below.
Frequently Asked Questions
What should I do if I feel sick?
Everyone should think an illness with fever, cough, or shortness of breath could be COVID-19 and take steps to protect others in the community and household from the disease. Call your healthcare provider. People who are sick need to stay home. If they must be around other people, they should wear a mask.
What should I do if I have symptoms or been exposed?
Call your healthcare provider before going to the emergency room.
We have guidance available for people who have or think they may have COVID-19:
Coronavirus Hotline for community members
The Washington State Department of Health offers a hotline which is open seven days a week from 6 a.m. to 10 p.m. That number is: 1-800-525-0127.