January 2022
Outstanding Direct Patient Care
Service Excellence Award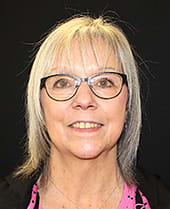 Employed Since 04/28/2008
"One team, One Mission"
Nominated by: Karma Gacke
"It is really hard to choose just one of these core values because Brenda demonstrates all of them each day. She is always trying to help our area work as one unit/team. Whenever we have a patient that is a little harder to deal with Brenda is willing to work with them and help solve the issue. When they leave our facility, they usually leave with a smile on their face. She makes each one of us feel like she really and truly cares about us as individuals. We couldn't have a better person who knows the way and shows us the right way, which eases the way for us and the patients that we are helping each day. Not only does she give her all to our patients, but she also gives her all to all of the staff."
Karma Gacke, Patient Access
Outstanding Non-Direct Patient Care
Service Excellence Award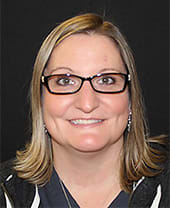 Employed since 05/07/2007
"One team, one Mission"
Nominated by: Erica Pratt
"Carrie is dependable and valuable part of our pharmacy team. She is willing to help staff members from various departments to make sure our patients are taken care of. She is helpful and kind even when she is busy. She has worked beyond her scheduled hours and taken calls at home to our staff. She works very hard on our inventory and ordering medications. She makes sure all medications are stores correctly and not expired. She is always going above and beyond in her position. Her knowledge of the pharmacy department is invaluable to Arbor Health!"
Erica Pratt, Interim Pharmacy Director
February 2022
Outstanding Direct Patient Care
Service Excellence Award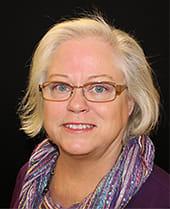 Employed Since 12/23/2005
"Go out of your way to brighten someone's day"
Nominated by: Teresa Ashe
"Jayme goes above and beyond to share her smile and help with every patient. She goes above and beyond to give her patients comfort and care. She could teach a class on kindness. She is an asset to Arbor Health. She treats everyone like a loving family member. We are blessed to have her as part of our team."
Teresa Ashe, Lab Lead
Outstanding Non-Direct Patient Care
Service Excellence Award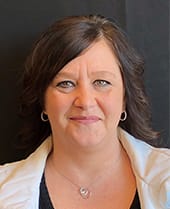 Employed since 03/18/2020
"Know the way, Show the way, Ease the way"
Nominated by: Char Hancock
"Stacey is a can-do type of person. She sees a challenge or project and does not hesitate to volunteer and help where help is needed. We have had to move providers, staff, etc., multiple times. Stacey has taken on many of these moves. She is organized and gets the job done quickly and efficiently. Stacey is kind, considerate, fun and an all-around great team member. We appreciate her more than words can say!"
Char Hancock, Clinic Staff Manager
March 2022
Outstanding Direct Patient Care
Service Excellence Award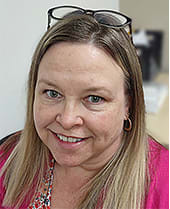 Employed Since 06/02/2020
"One team, One mission"
Nominated by: Sherry Sofich, Brenda Demarest & Emily Gacke
"Stacey is always willing to help out where she is needed and helps those of us that are still learning our way around. She never gets upset of frustrated. She contributes to the team by pitching in and problem solving where needed. Stacey covers where needed and never complains. She is good with our patients and staff. Stacey is someone who always show up to work. Through rain, ice, snow, flooding, and sunny days—we can always count on her. She'll pick up additional shifts, work extra hours, cover the ER on the weekends and evenings, help Rehab and will do whatever she can to help. Stacey is caring and compassionate person and an asset to our company.
Sherry Sofich, Revenue Cycle Director
Brenda Demarest, Patient Access Lead
Emily Gacke, Patient Access Representative
Outstanding Non-Direct Patient Care
Service Excellence Award
Employed since 05/12/2004
"One team, One mission"
Nominated by: Katelin Forrest

"Teresa works collaboratively, exemplifying One team, One mission. She often takes on additional responsibilities to ensure both employees and the facility have what they need, ensuring that her job is done efficiently and without error. Teresa takes pride in her work and is always willing to assist with whatever is needed. Teresa is an asset not only to the Finance Team but also to the organization."
Katelin Forrest, HR Generalist
Outstanding Leadership Award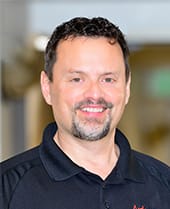 Employed since 04/22/2019
"One team, One mission"
Nominated by: Diane Markham
"Edwin is the Arbor Health leader I call when I want to brainstorm something, anything. Even if it doesn't necessarily affect his department, he's willing to take the time to let me bounce ideas off him. He's very creative person and he's willing to speak up, two attributes that I greatly appreciate. Edwin always has a smile on his face, a good word and is ready to help. He carries himself in such a way that he emits optimism. His attitude is contagious to those around him. Edwin is an amazing team player, day in and day out.
Diane Markham, Marketing & Communications Manager