June 2021
Outstanding Non-Direct Patient Care
Service Excellence Award
Employed since 8/8/2012
Know the Way, Show the Way
Nominated by: Brandi Bell
"Roxann has played a huge role for me in my first year as EVS Supervisor. She has helped me to learn things about the department that I may not have known otherwise. Whenever we are shorthanded or understaffed Roxann is flexible and willing to work wherever she is needed at the drop of a dime, which has been a tremendous relief. Her flexibility and dependability has relieved a lot of stress and uncertainty in the department. She's an excellent trainer and always welcomes new employees with a friendly and encouraging attitude. Roxann has dedicated many years to the facility and department. Although it has not always been an easy journey for her and sometimes unpleasant, it has never changed the way she treats others or affected her work ethic. There is not a day she does not give 110%."
Brandi Bell, Environmental Services Supervisor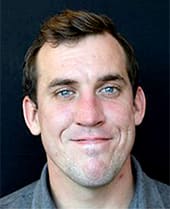 Employed since 9/29/2020
One Team, One Mission
Nominated by: Amie Otterness
"Eli always responds to IT requests quickly and with a smile. He is never condescending to those who are not tech savvy. He smiles even when being run ragged. Eli is a pure joy."
Amie Otterness, Specialty Clinic Receptionist
Outstanding Direct Patient Care
Service Excellence Award
Employed since 7/29/2019
One Team, One Mission
Nominated by: Kay Brooks
"Corinne works tirelessly to serve patients and colleagues alike. She is committed to the highest quality of care at the workplace and always maintains a positive attitude. She is dedicated to her work and is proficient at multitasking. A wonderful asset to our team. She has a "can do" attitude and is able to adapt quickly to multiple changes in a timely and proficient manner. This helps keep the office atmosphere light and positive. She works all day as my MA, also floats as requested to work with Dr. Williams and/or COVID vaccination administration duties. She shows up where she is needed and gets the job done, time and time again."
Kay Brooks, PA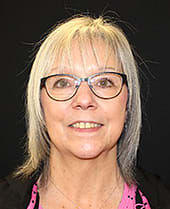 Employed since 4/28/2008
Care Like Crazy
Nominated by: Janice Holmes
"Brenda always goes above and beyond to help our patients feel comfortable and at ease with the care they will be receiving within our organization. She cares for every patient's needs when they walk into the facility. She is the definition of Care like Crazy. Patients always look to Brenda when they need help because she is patient and understanding. She is also patient when it comes to working with others. She helped me with Union matters back when I worked in Admitting and she strives to do what is best for her co-workers because she truly cares."
Janice Holmes, Medical Staff Coordinator
July 2021
Employed since 4/3/2018
Care Like Crazy
Nominated by: Brandi Bell
"Doris has gone above and beyond with her job duties. There is never a day she doesn't sweat. She keeps her eyes wide open and often finds things that could cause patient safety issues. Anytime she finishes her work early, she eagerly offers help to other team members. She's a gem! Her ability to see things others might miss ensures a clean environment and safety for not only patients, but employees as well. She is a wonderful person and employee. She takes a lot of pride in her work, this facility, and encourages others to do the same."
Brandi Bell, Environmental Services Supervisor
Outstanding Direct Patient Care
Service Excellence Award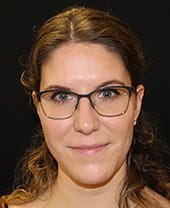 Employed since 1/22/2014
One Team, One Mission
Nominated by: Sherry Sofich
"Barb stayed late on Sunday as I scrambled to find coverage. She is always helpful and supportive and will go out of her way to help her team. She exhibits the core values by caring for others and displaying teamwork. The department would not had coverage if she didn't stay late. She is another outstanding employee."
Sherry Sofich, Revenue Cycle Director
August 2021
Outstanding Non-Direct Patient Care
Service Excellence Award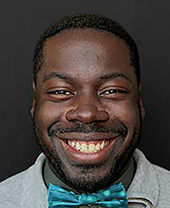 Employed since 5/26/2020
Find joy along the way
Nominated by: Cherina Rider and
Carolyn Price
"Our clinic needed to switch some of our computers to other rooms. We called John and as always, he was here very quickly. He was here the next day and at the perfect time, lunch. He was able to get all the computers to where they needed to be in a timely manner. When we get to see John, he just walks in with a smile and makes sure to talk to everyone in the clinic. He is always very positive and has a smile on his face. Of course, you can't see it under his mask but even his eyes are smiling. He is quick and confident in his work but makes sure to listen to make sure there aren't any other issues that he may need to address before he leaves. I know that John is a busy person and has a lot going on with his job, he's always pulled in many different directions. John never complains, he just has that attitude that it will all come together in the end. When we get to see him in the clinic his positivity is contagious for all of us. We just want to thank John for being such a happy person that has always been willing to help as quickly as he can."
Cherina Rider- Medical Assistant, Mossyrock Clinic
"I recently had computer issues, resulting in changing laptops. I travel for work, which presents some logistic difficulties, including accessing printers at three different clinics. John has been gracious and so helpful and patient with me, as I realized yet "another thing" that I needed. My regular contact with John occurred over a week, and never did John respond to me with ambivalence or fatigue. He has always been very pleasant, calm, and engaging - which means a lot to me because I work with folks experiencing mental and emotional difficulty. I am able to provide service to others, because of the pleasant support from colleagues like John. Having a functioning computer and access to my programs/printers is a requirement of my job duties. Having a pleasant encounter with tech services allows me to focus on my patients, and not be distracted with my tools to perform my job. Working with someone who is knowledgeable in their field is helpful; working with someone who is pleasant AND knowledgeable is a delight."
Carolyn Price- Behavioral Health Specialists
Outstanding Direct Patient Care
Service Excellence Award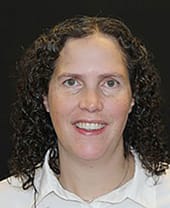 Employed since 2/8/2021
One team, one mission
Nominated by: LeeAnn Evans
"Tanis works with multiple disciplines within and outside our facility to accommodate patients while here and after they are discharged home. Patient care has improved, discharge planning for our patients has greatly impacted our hospital and our community. Tanis has been able to help place patients into safe homes as well."
LeeAnn Evans- Inpatient & Emergency Services Director
September 2021
Outstanding Non-Direct Patient Care
Service Excellence Award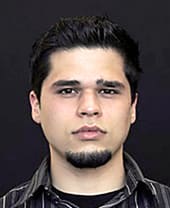 Employed since 3/23/2021
Own it, embrace it
Nominated by: Trista Brown, RN
"David has gone above and beyond in his position, often inconveniencing himself for the good of the hospital. On multiple occasions, he has responded willingly and quickly to the needs of the hospital, even sleeping in his vehicle on some nights to be more available when needed. He performs his tasks and duties diligently and thoroughly. As a result, he decreases the possibility of infectious transmissions and keeps our staff and patients safe with his indirect care of the facility. This has been occurring for weeks and he deserves to be recognized. I've witnessed him working and he always performs his task without complaint, and he does his job extremely well. Arbor health is lucky to have him on the EVS team".
Trista Brown, RN
Outstanding Direct Patient Care
Service Excellence Award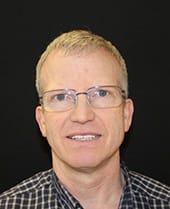 Employed since 9/1/1996
One team, one mission
Nominated by: Bev Moua, Pharmacist
"Dr. Hansen demonstrates not only great qualities as a hospitalist, but also as a colleague. He is truly a team player and ensures that all whom partake in his patients' care are heard. I appreciate his willingness to listen to patient care issues. As a pharmacist, I also truly appreciate that he is always receptive of our clinical opinions and pharmacy-driven interventions.
I understand that he has been practicing here for quite some time. In the past, I have seen providers lose motivation and compassion, but Dr. Hansen proves he really cares about his patients through his day-to-day interactions".
Bev Moua- Pharmacist
Outstanding Leadership Excellence Award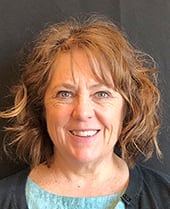 Employed since 3/18/2020
Motivate, Elevate, Appreciate
Nominated by: Corinne Smith
"Char always goes above and beyond as a manager; she is always demonstrating her appreciation for all the members of our team whether it's by bringing us cookies or just simply saying "Thank you. You are awesome!" This past year has been very demanding on us all as a clinic (a team), and to put it simply we get tired. Char is right in that boat with us and recognizes all that we do and tells us regularly how awesome we are and how much she appreciates us. Char is the glue that holds everything together. She is a manager/mover/vaccinator/negotiator/sounding board when you need to vent. I don't feel that there is much that Char asks of me that she wouldn't do herself if needed. I believe that we are able to be the team we are because we have Char as our biggest cheerleader!"
Corinne Smith, Medical Assistant
October 2021
Outstanding Non-Direct Patient Care
Service Excellence Award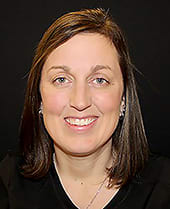 Employed since 07/27/1999
"One Team, One Mission"
Nominated by: Diane Markham
"The impact of Tina's team spirt is felt every day throughout our organization. Tina works in a constant state of "One team, one mission." She is an amazing team player, no matter the department and no matter the day. She takes her role very seriously and takes it to heart. It doesn't matter what supplies or equipment that we ask her to research or find, our requests are met with a friendly spirit and kind heart.".
Diane Markham, Marketing& Communications Manager
Outstanding Direct Patient Care
Service Excellence Award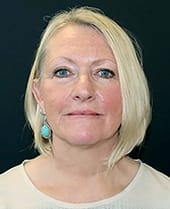 Employed since 01/31/2019
"Care Like Crazy"
Nominated by: Jody Beaty, Materials Management
"She has been short staffed and just keeps going and going caring like crazy. She has just been a big impact on our patient care, always going above and beyond. Every day she is at work, that is why she stands out. She puts in many hours but doesn't complain and just keeps giving 110 percent.".
Jody Beaty, Materials Management
November 2021
Outstanding Non-Direct Patient Care
Service Excellence Award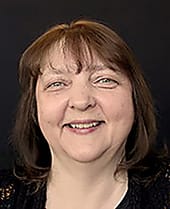 Lisa Thompson, Self-Pay Biller
Employed since 06/03/2020
"Own it, Embrace it"
Nominated by: Sherry Sofich
"Some employees are behind the scenes but have a huge impact on patient satisfaction. Since Lisa filled this role, I haven't received any patient complaints for months. She responds to REL timely, and the communication log is always current. They are not waiting for her, and neither are our patients. She "owns it and embraces it." She knows what needs to be done and goes out of her way to make sure it gets done timely. Lisa keeps our patients happy, keeps me happy and I am grateful I can count on her every day!"
Sherry Sofich, Rev Cycle Director
Outstanding Direct Patient Care
Service Excellence Award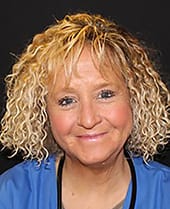 Kris Wirta, Respiratory Therapist
Employed since 12/17/2010
"One team, One Mission"
Nominated by: Amy Ballard
"Kris has been daunted with the huge task of being our only respiratory therapist. She has absolutely gone about and beyond in working closely with our Rehab department. She helps facilitate interdisciplinary care and goes out of her way to come discuss patient care with Rehab and how we and Respiratory can coordinate care. When our department wanted to know more about respiratory care, she went above and beyond in not only doing a lunch and learn but providing us all with laminated handouts to assist us in our decision making when she was not available. It is evident she truly cares about her patients and demonstrates empathy and encouragement with all."
Amy Ballard, Physical Therapist
December 2021
Outstanding Non-Direct Patient Care
Service Excellence Award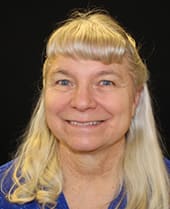 Cindy Chapman, Charge Master Data Analyst
Employed since 07/16/200
"One team, one mission" and
"Go out of your way to brighten someone's day"
Nominated by: Sabrina Dantinne and Faith Thompson
"Cindy is always willing to help out and do whatever you need when asked, and never complains. She is always positive no matter the situation and goes above and beyond to make sure you have been helped. You always feel you can go to her for assistance, and she will do her best to figure the problem out. Cindy's attitude helps those around her have more positive and helpful work ethic."
Sabrina Dantinne, Cash Poster
"Cindy goes out of her way to brighten people's day al the time. Weather it is bringing in veggies from her garden to share or just telling you what a good job you are doing. Not to mention bringing in pies to share. The impact she makes is invaluable and brightens the darkest days. With being moved to the billing office it has been great joy to be greeted by her everyday and just brings happiness knowing there will be someone there that truly appreciates the life we have been given. She is dedicated and hard working- truly brightens my day!"
Faith Thompson, Coder
Outstanding Direct Patient Care
Service Excellence Award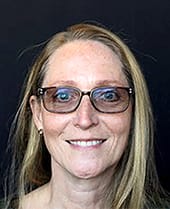 Kay Brooks, PA-C, Morton Clinic
Employed Since 03/31/2020
"Care like Crazy"
Nominated by: Char Hancock
"Kay demonstrates "care like crazy" in the way that she engages with her patients. She is kind and compassionate while motivating them to elevate their health and well-being. She encourages patients to advocate for themselves by educating them. She helps patients be successful in their healthcare goals and celebrates those successes with them. Kay's "patient first" attitude rubs off on those around her. She truly cares about the people she cares for. Kay doesn't let her personal struggles get in the way of patient care. She is dedicated to her patients, and they are very loyal to her as well.
Char Hancock, Clinic Manger
Outstanding Leadership Award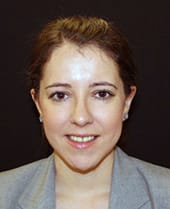 LeeAnn Evans, Director of Inpatient and Emergency Services
Employed Since 08/03/200
"Know the way, show the way, ease the way"
Nominated by: Eli Potts
"LeeAnn is committed to seeing her team and colleagues not only succeed but thrive. This, I believe, is what prompts her to provide them with unwavering assistance and guidance without delay. I've yet to see a problem or question arise that she doesn't greet with confidence and a supreme willingness to seek resolution. LeeAnn has been invaluable to me as a mentor and a resource during my transition to my current role. She never hesitates to ask how she can help or share her knowledge surrounding nursing workflows and processes as they relate to our EMR system. Her advice, honesty and welcomed criticism have afforded me many opportunities to improve upon my own managerial competence. LeeAnn is a true leader, and a large part of that is showcased through her proven desire to help others reach their full potential.
Eli Potts, Clinic Informatics Supervisor