Ask the experts: Cancer
How can I reduce my risk of cancer?
The family medicine doctor says: Don't smoke
Smoking accounts for about 30% of all cancer deaths in the U.S., including about 80% of all lung cancer deaths. If you light up, it's never too late to quit, no matter how old you are or how long you've smoked. But quitting is hard work, so ask your doctor for help. Counseling raises the chances of stopping for good.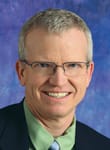 Mark Hansen, MD
Morton Clinic, 531 Adams Ave.
Morton
360.496.5145
The family medicine doctor says: Get to and stay at a healthy weight
Being overweight raises the risk of several cancers, including those of the breast (in women past menopause), colon, kidneys, pancreas and lining of the uterus. A key reason is that extra pounds cause the body to produce more estrogen and insulin, hormones that can spur the growth of cancer cells.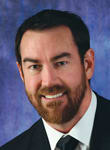 Travis Podbilski, DO
Randle Clinic, 108 Kindle Road
Randle
360.497.3333
The internal medicine doctor says: Get screened for colorectal and cervical cancers
Regular screening can help prevent both cancers. For example, the Pap test can find precancerous changes in women that doctors can remove before they turn into actual cancer. Colorectal cancer screening tests can also find precancerous changes that can be removed. Ask your doctor when and how often you should be screened.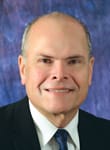 Anthony Fritz, MD
Morton Clinic, 531 Adams Ave.
Morton
360.496.5145
The family medicine doctor says: Exercise
Being active helps you stay trim. It also helps keep hormones at healthy levels. It may even reduce your cancer risk by boosting your immune system. Aim for at least 150 minutes of exercise at a moderate intensity every week.
Victoria Acosta, DO
Mossyrock Clinic, 745 Williams St.
Mossyrock
360.983.8990
Categories: Cancer care
Looking for a doctor?
Many of our providers are accepting new patients. To make an appointment, call: