Introducing our Board of Commissioners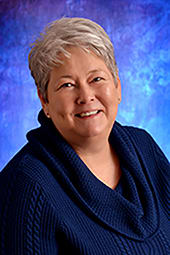 Trish Frady, Board Chair
Trish Frady is a Lewis County native, a Centralia High School graduate, class of 1974. She moved away from Washington for a number of years, returning to Centralia in 1993.
Trish worked as a Nursing Assistant for several years before completing her Associate in Nursing degree at San Juan College, New Mexico, in 1992.
Trish and her husband, Ralph, moved to Morton in 2002, both enjoying the beauty and outdoor activities that the east county offers. Ralph is a graduate of Morton High School and is retired from Lewis County Public Works.
Trish has had many opportunities over the past 25 years for learning and serving in healthcare. She has enjoyed a nursing career that has included hospital medical/surgical care, home health, hospice and outpatient services. For the past several years, Trish has worked in healthcare management as the Director of Nursing and Chief Nursing Officer at Morton General Hospital. Trish has participated as a member in the Northwest Organization of Nurse Executives and Washington Rural Health Collaborative and volunteered at local health fairs and events to promote health and wellness education in the community. Trish retired in December 2015 from Morton General Hospital, accepting a Commissioner position. She moved into the Chairperson position in June of 2020.
Trish has a vested interest and understanding of rural healthcare needs and is committed to the delivery of quality healthcare services to the community. With the many changes in healthcare today, focus on reducing costs and improving quality care delivery is essential.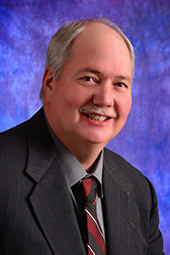 Tom Herrin, Secretary
Tom Herrin joined the Hospital Board of Commissioners in January of 2020.
Tom works for Hampton Lumber, serving as the shipping supervisor for the company's Washington State operations. He has spent his entire working career in the timber industry. After graduating from high school in Northern California, he worked in a plywood mill in Southern Oregon.
He moved to Washington State in 1981 where he got a job working in the wood for 3-1/2 years before getting laid off. It being November, he decided to take a job with the, then Cowlitz Stud Lumber Company (Hampton Lumber purchased the company in 1999), to just get him through the winter months. Apparently, that "winter" never came to an end. Thirty-five years later, he is still employed with Hampton, having worked his way up through the ranks.
Tom said he was approached by a community member with the idea he run for one of the open commissioner positions. Considering his strong desire to see our community prosper and his enjoyment of volunteering for community projects, he did just that.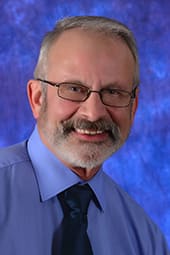 Wes McMahan, Commissioner
Wes McMahan has deep roots in East Lewis County. He was born in Randle, he is a direct descendant of one of the town's namesakes—and his middle name, in fact, is Randle.
Wes joined the Hospital Board of Commissioners in 2020. This was not his first elected position, however. He was elected as a district commissioner for LCFPD No. 14 (Randle Fire Department) in 1982. Then in 2007, he was elected as a Commissioner for Columbia County 911 Communications District in Columbia County, Oregon and then re-elected in 2011.
In addition to serving as fire commissioner in his younger years, Wes also volunteered as a firefighter and emergency medical technician, which is when he found his intrigue in medicine. That led him to pursuing a career as a registered nurse, which he enjoyed for over 26 years. During that time, he worked as an emergency department nurse, the trauma program coordinator at St. John Medical Center in Longview and served as Cowlitz County Emergency Medical Services Program Manager. He also worked 16 years at Oregon Health Sciences University (OHSU) in the Cardiovascular Intensive Care Unit. His specialty was Heart Transplants, artificial heart devices and was a Rapid Responder for inpatient emergencies. During those years, Wes also earned a Medical Ethics Fellowship from OHSU's Department of Ethics.
In Longview, he served as National SafeKids Chapter Co-Chair advocating for child safety and injury prevention. While at OHSU, he volunteered for CardioStart International and served on Cardiac Surgery Missions in the countries of Grenada, Romania and India.
Wes retired from Oregon Health Sciences University (OHSU) in December of 2016 and moved back home to Randle.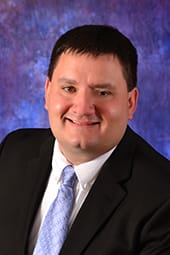 Chris Schumaker, Commissioner
Chris Schumaker was appointed to fill an unexpired term on the Hospital Board of Commissioners in June of 2020. He comes to Arbor Health's governance team with a background in education.
Chris grew up in the rural community of Okanogan Valley. He completed his Bachelor of Education and Master of Education Administration at Central Washington University. He has worked in education for the last 20 years, first as a paraprofessional, then classroom teacher and most recently as school principal. Chris moved to Lewis County 10 year ago when he served as Pe Ell's k-12 principal for four years before moving to Randle when he took on the role as White Pass Jr-Sr High Principal.
Chris' witnessing the barriers some area residents face when seeking community services inspired him to apply for the commissioner position. He reports he sees the struggles our young people have in accessing medical, mental, and social services in our rural community. His goal is to build bridges and forge pathways over and through these obstacles so that our residents can access the quality care they deserve.
Chris says he wishes to contribute to the solutions in meeting the healthcare needs of all residents of East Lewis County. "Through a team and community-based approach, we can increase access to medical care, keep prices competitive, and promote healthy lifestyles. My professional skill set, temperament and work experience would be an asset to the Lewis County Hospital District in meeting those objectives."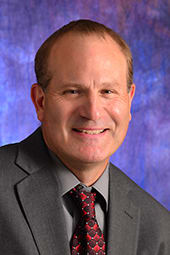 Craig Coppock, Commissioner
Craig Coppock, of Mossyrock, joined the Hospital Board of Commissioners in June of 2020, being appointed to fill an unexpired term. Having been a constant at the board meetings as a community member for the previous couple of years, he moved into the position well versed in the recent history of the hospital district as well as an understanding of current challenges. The initial interest in assisting the hospital board stemmed from Arbor Health's 2018 activities seeking new diversified candidates. Craig understands that good health is a keystone to quality life.
Craig and his wife, Laura, moved to Mossyrock in 2013 to purchase the Mossyrock Hardware retail store. Since that time, they have become very active in their new hometown and supportive of community events.
Craig's employment and education background before purchasing the hardware store was dramatically different. He enjoyed a successful 25-year career as a major crime scene investigator, working for several different law enforcement agencies in investigation, fingerprint identification, photographic documentation as well as counter terrorism efforts with the U.S. Department of Defense and was overseas supporting Operation Enduring Freedom for 20 months. He also taught university-level forensic instruction for seven years.
Craig and wife Laura were raised in Okanogan County here in Washington State. Craig is fond of the memories of walking down Omak High School's main hall and seeing all of his relative's senior photographs with grandparents in the class of 1928 and fathers, mothers, aunts and uncles, sisters, brothers, and cousins appearing in following years. It is a bit like time travel. His family homesteaded in Omak back in 1904.
Craig is active in the Morton Gun club promoting safety and community activities and is seen out with his family participating in many other outdoor activities including photography and motorcycle riding.
Hospital Commissioner's Job Description
Our board members operate under this job description.
Our Administrative Team

Leianne Everett
Chief Executive Officer

Richard Boggess
Chief Financial Officer

Sara Williamson
Chief Nursing/Quality Officer

Shannon Kelly
Human Resources Director

Kevin McCurry, M.D.
Chief Medical Officer

Shana Garcia
Executive Assistant